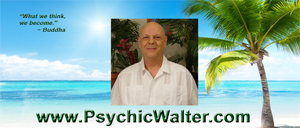 You create your own universe as you go along.
~ Winston Churchill, former Prime Minister of the U.K.

Alone time is when I distance myself from the voices of the world so I can hear my own.
~ Oprah Winfrey, American TV host

Courage has a ripple effect. Every time we choose courage, we make everyone around us a little better and the world a little braver. And our world could stand to be a little kinder and braver.
~ Brene Brown, American sociology researcher

I am a night person, which means I cannot date a morning person, because morning people think they're better than you because they got up earlier.
~ Andrew Norelli, American comedian

A man too busy to take care of his health is like a mechanic too busy to take care of his tools.
~ Spanish proverb

Humans hunt for love. We feel that we need that love because we believe we don't have love, because we don't love ourselves. We hunt for love in other humans just like us, expecting to get love from them when these humans are in the same condition as we are. They don't love themselves either, so how much love can we get from them?
~ don Miguel Ruiz, native Mexican shaman, author
I posted the
Horoscope for December
on Friday. Refresh that page if needed to update. I wish you a really great month!
I pray for your happiness and your effortless prosperity.
I wish you love,
Walter
__________________________________________________________

VIDEO - How To Use Your Intuition

How do you follow your intuition? How do you listen to your inner voice? With a practical and humorous perspective, and in simple terms, Psychic Medium Walter Zajac tells you how to use your intuition. The first thing that comes to you is the truth.

Recorded at the Excel Into Excellence Conference, Las Vegas, November 2017.

If you have a question about using your intuition, or if you would like a free printout of 3 techniques to develop your intuition, write to me using the contact form on psychicwalter.com.
___________________________


---
Listen to a great Free Seminar (awesome tips!!):
---
(Click on images for details)

Reiki Really Works - Groundbreaking Scientific Hospital Study

---
(Click on images for details)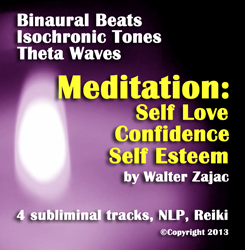 ---

"NLP is is an incredibly effective and
enjoyable way to access more of the
true potential of your brain...
(NLP) was one of the things that gave me my competitive edge."
~ Tony Robbins, famous motivational speaker, coach
____________________________________________________

Art Of Love Coaching
will be the best thing you ever did for your love life!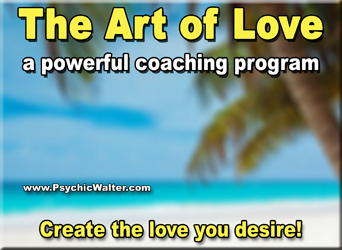 "My love coaching therapy under Walter's guidance has been substantial... I have nothing but glowing praise for Walter's therapeutic counsel for those who seek positive, lasting results." ~ Malcolm, San Francisco, CA
---
Being Edited Now!

Coming Soon: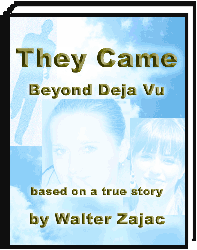 © Copyright 2013 Walter Zajac

(Click on image)
---
Quote of the Week: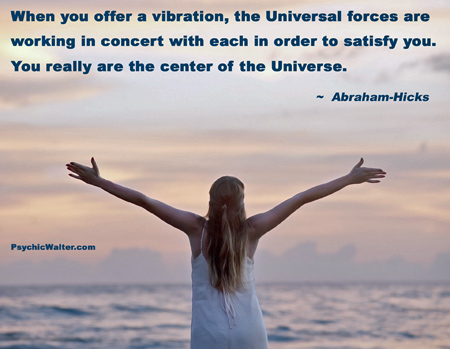 (right-click on image to download and save)
---

---

---