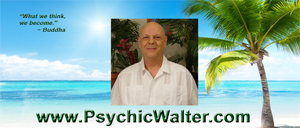 When two people meet, if there's a rapport, the person who's most certain will always influence the other person.
~ Tony Robbins, motivational speaker, coach

In disagreements with loved ones, deal only with the current situation. Don't bring up the past.
~ 14th Dalai Lama, Tibetan spiritual leader

Each friend represents a world in us, a world possibly not born until they arrive, and it is only by this meeting that a new world is born.
~ Anais Nin, French writer

Too much of a good thing can be wonderful.
~ Mae West, American actress

We should aspire to increase the scope and scale of human consciousness in order to better understand what questions to ask.
~ Elon Musk, South African / American entrepreneur, inventor

The most beautiful thing we can experience is the mysterious. It is the source of all true art and science. He to whom this emotion is a stranger, who can no longer pause to wonder and stand rapt in awe, is as good as dead: his eyes are closed.
~ Albert Einstein, German physicist

I wish you a really grand holiday season, and I pray for your prosperity and happiness.
I wish you love,
Walter
__________________________________________________________

VIDEO - How To Fall In Love With Yourself

"How do I love and accept me?", is a question you've probably asked yourself! One way is to say thank you to your inner child, to 5-year-old you, to say "I love you" to your inner child, to make your inner child feel appreciated, and let them know that it's okay to open up, okay to be open with the world, to feel secure, to be able to smile with an open heart, to feel safe, and to feel that you and your inner child deserve it, whatever it is!!

This technique will show you how to fall in love with your inner child, which will allow you to fall in love with yourself. You will be happy that you watched!

Recorded at the Excel Into Excellence Conference, Las Vegas, November 2017.

If you have a question about loving yourself or about developing your intuition, write to me using the contact form on psychicwalter.com.
___________________________


---
Listen to a great Free Seminar (awesome tips!!):
---
(Click on images for details)

Reiki Really Works - Groundbreaking Scientific Hospital Study

---
(Click on images for details)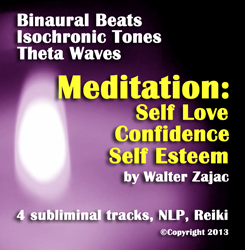 ---

"NLP is is an incredibly effective and
enjoyable way to access more of the
true potential of your brain...
(NLP) was one of the things that gave me my competitive edge."
~ Tony Robbins, famous motivational speaker, coach
____________________________________________________

Art Of Love Coaching
will be the best thing you ever did for your love life!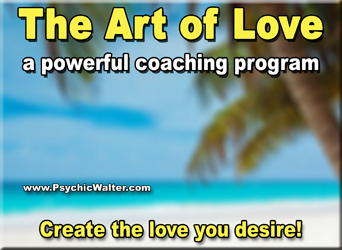 "My love coaching therapy under Walter's guidance has been substantial... I have nothing but glowing praise for Walter's therapeutic counsel for those who seek positive, lasting results." ~ Malcolm, San Francisco, CA
---
Being Edited Now!

Coming Soon: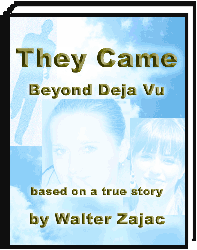 © Copyright 2013 Walter Zajac

(Click on image)
---
Quote of the Week: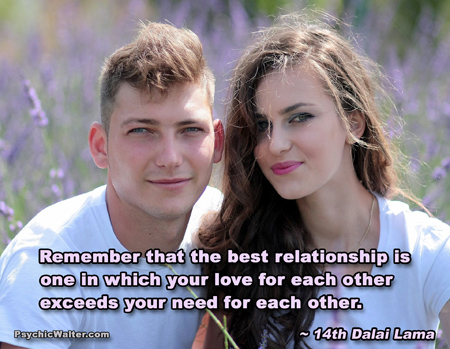 (right-click on image to download and save)
---

---

---