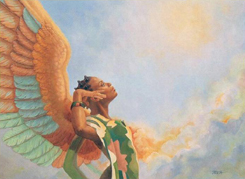 Write TESTIMONY HOME REIKI Testimony Menu
Testimony - Psychic Readings
I've had the pleasure of several great calls with Walter since around 2006. He has made a huge positive impact on my life, offering incredible business insight, advice during relationships, and has really helped me through some rocky times.
I've been to several psychics over the past 15 years and can say without a doubt that Walter is the most talented, accurate, and insightful psychic I've talked to.
What people don't realize is, even when a psychic is gifted, they still need to have a belief system themselves that allows the information to flow without their personal opinions or beliefs hindering the reading. This is where Walter is a clear step above the crowd.
While others have been on point in terms of their accuracy, I've been left feeling like I just spent 25 out of my 30 minutes helping them see a situation through the eyes of love. Or reeling them in from listening to info that is personally entertaining to them. Often feeling like I've helped the psychic more than they've helped me.
Not the case with Walter. He's clear, a great communicator, puts himself aside, and has the knowledge of psychology, quantum physics, and the law of attraction that make every minute a minute well spent. All you get is clear information.
He has very skillfully contacted loved ones for me who have passed. Letting me know three things that only I and them would know to confirm. He's as good of a channel as he is a psychic.
Go into the reading with an open mind, trusting the universe has guided you to the right guy, and you'll be filled with gratitude at the clarity and guidance you receive.
No future is certain. But I can guarantee you'll be glad you made that appointment. Dave, Los Angeles, CA, 1/5/2015
I can't express how happy I am that we spoke. Your insight and intuitiveness is spot on with everything I was thinking but couldn't express... As for what your recommendations were for my future, I could not be more excited to start to investigate... Most importantly you truly knew what was in my heart. If anyone asked me what I wanted to do... My famous answer is I don't know. As a people pleaser you lose a sense of self. You gave me that back. Amy, Albany, NY, 7/24/2014
Walter is so much more than 'just' a psychic. I would recommend him to anyone that is open to receiving guidance and support, delivered and charged with bliss and joy. Yes, he is quite accurate in his readings about your past, current and future, but most importantly he listens and guides you in a way so you can take charge of your life yourself, and create the life you want to live by reaching your full potential. Even though I believe in destiny, we also have free will and the main reason I love Walter so much is because he knows the two are not mutually exclusive. He is also (brutally) honest, which is exactly why I have become a loyal client. Always supportive, loving and gentle. And funny! He truly has become my trusted advisor, who has helped me see my blind spots, make difficult choices, taught me to trust and love myself, which in turn has impacted my life and destiny profoundly. Thank you Walter, for everything. BG, New York, NY, 6/20/2014
I've had a lot of diff psychic readings, spent lots of money, and almost none had any truth to them or left me with more questions than before we started. I was debating btw 3 psychics and something kept telling me I need to call Walter. I am so Happy I did!!! He really cares about you because when you ask him a question he tells you about your past, present and future... He puts everything in perspective for you and guides you like a caring friend. Great listener, truthful, but very gentle and to the point. And let me tell you... he is spot on. You won't be disappointed. By far the best reading and I actually feel better about myself and my future. Thank you Walter. You are amazing! Sara, San Francisco, CA, 6/3/2014
I have had several psychic readings in the past, and have to say that Walter provided me with the most insightful, logical, and accurate reading that I have ever received. What separates Walter from the others, is his ability to take in the information and express it in detail with sheer accuracy. Other psychics that I have worked with in the past, were not as detailed with their vision, making it difficult to interpret the information. I received a reading from my usual psychic approx. 2 weeks prior to contacting Walter, and my previous psychic was somewhat accurate; however the reading left me with more questions. Walter filled in all the blanks and more. If you are looking for a psychic that will tell it to you as it is with remarkable accuracy contact Walter. He is truly amazing. Thanks. Jon, San Jose, CA, 5/92014
What an awesome reading today. It is always a pleasure talking to you! Thank you for always being so gentle and kind with me. I am truly grateful for everything that you have helped me with. I don't think I would be as happy as I am today or as confident as I am in myself without all of your wisdom and patience. You helped transform me into this new person who is more grounded and loves herself. Thank you for making a difference in my life Walter! And helping me trust in the male species and in the process of life. Maria, Chicago, IL, 5/8/2014
I had a reading from you a few weeks ago and I have to say I feel complete peace and certainty since. I was unsure about my career path but since the reading I have signed up and begun my certification in life coaching. I feel more certain than ever about my future and have my passion for life back. Now I get to help others with their passions! Again thank you for such an amazing life changing reading. Kerri, Chicago, IL, 3/16/2014
You never cease to amaze me! Your ability to find people and describe their personalities to a "T" is incredible and truly admirable. How do you do it?! I don't expect you to describe in detail but really how are you able to find these people and know their personality traits? I know you are psychic and have the ability but Madonna! It's incredible how you described R. and S. And also how you know what is going on with P. Aiaiaiai thank you. Thank you for always being here when I need some advice and clarity. It has helped me tremendously. Gina, San Francisco, CA, 3/4/14
Walter is a gem of a human being...so highly perceptive and well-spoken. He speaks the words I want to say and reads my mind. Several of his predictions have come true. I love how he explains what we can expect from a psychic reading at the beginning especially with time frames. Psychic readings focus more on outcomes. He isn't afraid to tell you the outcome you don't want to hear but he always delivers it with empathy and love. Walter is like a wise old friend. T.T., Montreal, Quebec, Canada, 1/14/2014
I had a reading with Walter and I would say at first I was skeptical but when everything he told me started happening, everything started coming true, I was amazed to see how accurate he was. He's the real deal if you really want a good reading and honest reader, I would say Walter is the way to go. He went into detail about one thing that I did not believe would come true, and it actually came true. I'm just so amazed how he knew, and I was just in denial that this would never come true but it did come true, and I was the surprised one. And now I have to tell him all about it. Estania, Miami, FL, 1/2/2014
I found Walter by accident on the internet through a google search. When looking at his page I could not believe how authentic it all felt. I got such a good vibe I had to give him a try. I am soooo glad that I did. Walter is genuine and warm hearted and he radiates his love through the phone. He truly cares about his clients and helps guide you. There have been a few times I thought he might be wrong, but whenever I ask him a specific question about something he is always right. Walter just knows he is that amazing... I met Walter during a very dark period in my life and he literally helped me see the light. Thank you Walter from the bottom of my heart. You truly are an amazing man and friend :-) Who needs a shrink when you got Walter? Miss T, Chicago, IL, 9/17/13
Walter has helped me regain power through a breakup, complete life change, and recurring relationship habits with lovers friends and family. With his help, I have used law of attraction to work for me in areas of finance, career, and purpose in life. He has also helped me overcome bad habits using NLP techniques. I can hardly recognize my life, it is working for me because I have put in the hard work. He is an amazing spiritual advisor, mentor, and just a really cool cat. My favourite part of the reading is when he tunes into the people you're talking about and he will describe them exactly. I am so grateful for his services. A.J., Toronto, ON, 8/21/13
I have been getting readings from Walter since 2006. After six years of sessions, I can honestly say that Walter is not only talented, but also extremely compassionate and non-judgmental. Whenever I get a reading from Walter, it's like talking to an old friend who genuinely cares what I have to say and is an advocate in my life at all times. Walter is a great listener, he is highly perceptive, and amazingly accurate. Through Walter, I've found the courage to confront fears that held me back so I could move forward with great achievements in both my business and personal life. He's also taught and guided me so I could take my power back when I needed to. If you are looking for a psychic that is going to empower you with insightful advice and help you through difficult times, there is no doubt in my mind that you should call Walter. Amber K., Los Angeles, CA, 11/21/12
Truly Amazing is what defines Walter. He is the Ultimate Psychic in my book. I have read with Walter for 7 years now and he has never disappointed me with his insights or what's to come in the future. He tunes in to a person very well and on point, he has always left me breathless after reading with him. He is compassionate to your situations. I don't really look at Walter just as a Psychic Advisor but a friend who listens and is so passionate and cares to ease your concerns. He may not give you the answers you want to ear but that shows he is honest and that's a bonus. So to anyone who is doubtful to have a reading with Walter please do not hesitate, your money will NOT be wasted. Much love & many thanks Walter. Maggie, Brooklyn, NY, 8/21/12
Walter, thank you again for a follow up reading, since I bumped into him. Veryon target with his personality and the spiritual connection between us. Greatpsychic!. Thanks. S.B., Mississauga, ON, 8/18/12
Walter has been a special friend for over 5 years now. He empowers you and is capable of tuning in to any person you ask about. He is honest, truthful, straight to the point. I am sorry sweety, I took so long to write here. You have been so kind, such an insightful person, a real friend that has been a companion in my journey. Please look no futher, he is for real! Love from Brazil! L., Rio De Janeiro, Brazil, 7/28/12
Walter gave me an absolute lovely reading! I have had many readings - but Walter is great about giving thorough, complete answers. He is a wonderful, positive spirit and gives it to you straight with no BS. I cannot wait to follow up with him! Walter, thank you for your help! Chris, Leander, TX, 7/10/12
I felt a sense of comfort when I was talking to Walter. I was a first time caller and to be honest I've talked to so many psychics but I've never felt as comfortable like the way I felt with him. Even if we only talked for a few minutes, he gave his insights about my problem clearly and he made sure that I really understood everything that he told me. I would definitely recommend him to anyone. Thank you Walter. Will definitely do another reading with you soon. Mila, Miami, FL, 7/5/12
Walter gave me the most unique reading - he showed me the path I was leading my life on right now, then he gave me an alternate path when I told him what I wanted to do with my life. He told me the major changes that needed to be done and was spot-on on all of his predictions and the positive reinforcements those very changes have brought to my life in achieving the things I want. Walter has changed the way I view myself and the way I live my life. I am currently signed up for his reiki inner child healing and I am so excited to see the truths that come out of that session. There is no other psychic or healer to go to. Read all of his online pages and you can see this man is full of love and information. He is the real deal. AJ, Toronto, ON, 6/26/12
Walter was absolutely AMAZING! He knew the person I was asking about and myself to a T, as if he knew us personally. He has such an outstanding personality, could talk to him for hours. Best reading I ever had. Thank you so much Walter :) LA, Lockport, IL, 4/20/12
Awesome, Walter! Felt like I was talking to someone that has known me for ages. Deb, Oak Forest, IL, 4/6/12
Walter...I want to thank you for your valuable insight and accuracy! It has helped tremendously...your guidance and friendship is so appreciated! LK, Chicago, IL, 3/20/12
Hi Walter my dear. You were right about the reading I had. Wow u says he would come back. Yes he did. I met him yesterday and he couldn't keep his hands to himself. I hope it works out for me. Thank you dear. Your reading was truly accurate. Wow. GN, Germantown, MD 3/1/12
Walter - Thank you so much for your gentle way of not only giving me the hard truth, but even more importantly, the encouraging words and tools to deal with my situation. Your accuracy on reading the personalities involved is amazing. Your honesty and caring is very much appreciated. CG, Irvine, CA, 1/19/12
Thank you again, I really needed to hear that. You really pick up on the feelings of others and I feel a connection with you. Everything you have told me feels right. Thank you again Walter!! Jessica, Calgary, AB, 11/25/11
Walter thank you for your inspirational words and amazing insight! He has been out of my life for 3 years now. You see him coming back and know how much I cannot forget about him. Can't wait to tell you when it all happens. I'll let you know when I get back my fulltime job at the store. I found out today she's not coming back but is fighting for sick benefits. I think I'm going back sooner than predicted. My main concern is p...You read him so well!. Talk to you soon. Anyone looking for honest accurate insight please call Walter! S.B., Mississauga, ON, 11/23/11
Thank you again for such a great reading. You were right about the last one. You brighten my day and I'm happy that I have someone I can trust again. Hugs, Jessica, Calgary, AB, 11/8/11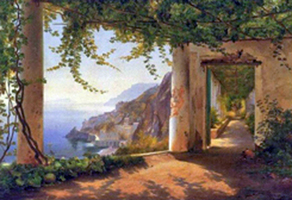 You were very accurate with knowing the different personalities and little details that no one could even guess. I feel so much better now thank you. This won't be my last reading. With Love Jessica, Calgary, AB, 11/3/11
Walter is a generous soul and truly cares about the people who reach out to him for help and guidance. He had me at "NEVER trust a psychic that tells you there is a curse on you …". His readings with me have been very accurate and truthful. He helped me with some relationship issues, all the time giving me the tools and support I needed to take control of the situation. If we lived near each other I'm sure we'd be fast friends. Love and peace. L., Chicago, IL, 10/23/11
Just wanted to tell you, you were right about that guy. About a week ago he didcontact me indirectly. However I did not respond, mistake or not, it did notfeel like it was enough from him. Regardless I was amazed that it was in thetime frame and under the condition you had mentioned! Juana,Normal, IL, 6/30/11
Walter is a great psychic. I was really impressed when he described my husbandand my daughter exactly. His approach to a psychic reading is very professional.He is at the top in the psychic field. Walter shows what steps you need to take.Strongly recommended. I'll be back again. Many thanks Walter. Pray for me. B.T.,St. Augustine, FL, 6/14/11
You are amazing Walter!!!! Amazing!!! Thank you so much for answering all myquestions, for your focus, and for addressing my unspoken anxieties. I'm sorry,I couldn't really talk. But you got my feelings and thoughts anyway. You giveme so much peace of mind. YOU are the one who gives love. I am so honored toknow you. Michele, Newton, MA, 2/23/11
Thank you again Walter for another inspiring reading! It has been about a year,since our last reading. You still see him reaching out to me. The details wereamazing. You tune in well and with awesome accuracy! I'll be back for anotherreading soon. S.B., Mississauga, ON, Canada, 1/28/11
All I can say is WOW. I just listened to your recording (of our reading), andyou were SO SO SO right on about so much. I am truly grateful for our time together.You are authentic...totally.... and a dear, dear soul. Thank you so much foryour compassion and sharing your gift to help others. I can't wait to talk withyou again sometime. Rae, Omaha, NE 1/10/11
I have known Walter and been lucky enough to receive quality guidance from himfor over 7 years; he is a true psychic - always honest, clear and helpful. Lovehim. Helene, Oakland, NJ, 1/5/11
I just want to thank you again for such a wonderful psychic session. I am sucha fan of the show psychic kids on A&E and it's amazing to work with someonewho has those innate gifts. You have been so helpful in getting me on the righttrack again and for once I am excited about the direction I am headed in andpositive about the possibilities. You are truly great and highly respectedin my book. I'm sure you'll be hearing from me again. You are my go-to-guyfor healing and guidance. Amy, Los Angeles, CA, 12/17/10
Walter, thank you so much for the wonderful insight provided in your psychicreading. I feel that you have jump-started a process of positive change withinme to awaken me out of my mental and emotional "stuckness". You areindeed a healer and a master psychic with uncanny abilities! Mark,Chicago, IL, 9/14/10
It was a GREAT experience and I felt super connected to source energy for thenext 24 hours =) You really have an amazing gift. It literally felt like I wasin a giant spiritual hug! It was amazing how clear you were able to make me seemyself. Summer, Atlanta, GA, 5/20/10
Walter has helped me in so many ways from the practical to the deeply spiritual.I came across a quote: "Anxiety is the experience of growth itself...Anxietythat is denied makes us ill; anxiety that is fully confronted and fully livedthrough, converts to joy, security, strength, centerdness and character..." (PeterKoestenbaum). Walter has done just that ... helped me face the fear and blossomfrom the experience. Pure gold... that is! It is life-changing. I am most grateful. Betsy,Burlingame, CA, 5/6/10
There was definitely a great connection in this (first) reading. You had theability to get to the deeper issue of the problems that will ultimately helpme heal my spirit. I think that it was funny that we both were drinking sweettea....not my normal choice but the coincidence just made me realize that youwere the right person for me to be speaking to. I had been thinking about goinginto the counseling/life coach profession so when you mentioned that that wouldbe a good field for me it just reaffirmed that you were really tuned in to myspirit. I am going to look into being a life coach as that feels like an areathat I will not only excel but be extremely successful at. Thank-You I will talkto you again next year! Jo, Geilenkirchen, Germany, 5/1/10
Walter, I have consulted several psychics and none of them have been as accurate,honest and as compassionate as you! A lot of what you have predicted has alreadycome true and I recommend you to anyone. Thanks again! A.L,Toronto, ON, Canada, 2/1/10
I am very grateful that I found your site and decided to get a reading...I don'tbelieve in coincidences...your approach helped me more in 2 readings than 100'sof readings with all the other psychics I called... Justyna,Raritan, NJ, 10/15/09
Walter has worked with me a few times and he has truly been right on point regardingmy situation. He is comforting, inspirational, accurate and spiritual. Thankyou for listening and giving sound, logical and easy to follow advice. We willspeak again! R.R., Stockholm, Sweden, 8/10/09
Walter is both amazing AND caring. Truly gifted as well as inspiring. Very easyto talk to, and very encouraging in all aspects of your situation and your life.The accuracy with which he picked up on my situation, and the details of my situation,stunned me and make me a true believer. Thank you for everything Walter!!! Blessyou!!! :) Erika, Redondo Beach, CA, 8/7/09
THANK YOU Walter. You couldn't have been more on point with things and helpedme more than you will ever know. I will definitely be calling again. Many Thanks! Barb,Helena, MT, 7/24/09
I had my first reading with Walter last night. He definitely connected with,lets call her P. He gave me a lot of insight into everything. It was definitelyworth it. Orlando, Westfield, NJ, 7/15/09
Thank you Walter; I felt so much warmth from your personality, and I think yougot what I really wanted to know...Great consultation! Kathy,Schaumburg, IL, 6/24/09
As always, you have an understanding of the situation and get to the point ofwhat is happening. you have a gentle approach and help so that I can see thingsas they are and not what happens when people are protecting themselves. Thankyou as always. Vicki, Sydney, Australia, 6/16/09
Walter always provides practical, do-able suggestions for manifesting positivechange in one's life and for how to go about getting what we want. He is thefinest psychic and counselor I have ever had the privilege to talk with. Everyreading is a revelation and an education in improving how I think and how I livemy life. Valerie, Vancouver, BC, Canada, 3/30/09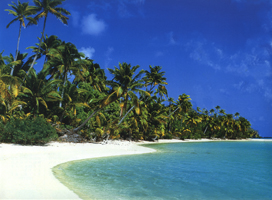 Thank-you for encouraging me to 'give myself permission'! As I was reviewingthe reading again today, I was reminded of a soul journey I went on 13 yearsago with a shaman. That session opened a 'door' for me as did the reading withyou. A.D., Tokyo, Japan, 3/9/09
Walter...you tuned into him right away and explained him to a tee. I am gratefulfor your insight and will definitely be back. Pattie, Alhambra,CA, 2/26/09
Thank you Walter for your amazing reading! You are truly gifted and very sweetand understanding, I think it really helps. I will definitely call you againand recommend you. I wish you a Merry Christmas and Happy Holidays!!!! You aregreat!! Nelly, Beverly Hills, CA, 12/24/08
Amazingly accurate and has helped me a lot with my final decision ref my marriage.I want to work at it now. Very, very enlightening. Amazing Physic. Very honest,yet very sensitive and compassionate. Can't thank you enough. Tania,Takapau, New Zealand, 11/18/08
I have found you to be the best in your field. I like your approach and thatyou validate that we create our future and that we can also change it - nothingis set in stone. Yes, you did encourage me and also empower that I am on theright path even though I have my doubtful times when I let him get to me. MostlyI focus on the inner and keep creating my future as I will have more controlin my life. I wish you all the very best. Vicki, Sydney, Australia,10/14/08
Walter gave me one of the most accurate and great psychic readings. He giveschoices and examples and is very easy to speak with. His website is very insightfuland makes you want to call immediately. Mare, Queens, New York,10/1/08
I have had several readings with other psychics, but nothing compares at allto my first experience with Walter. His assessments of my situation and the peoplein it were truly astounding; he was accurate to such a high degree that he evenused words and expressions I myself have used in talking to my friends aboutthe same situation! Besides the accuracy (which is NO small thing!), what putshim head and shoulders above the rest is his level of empathy, understandingand kindness. During my first call, I was completely understood, listened to,received, nurtured and supported to a degree that was like nothing I have experienced.Not even some of my best friends can take me there! I actually felt golden energypulsating and tingling in my heart -- his words allowed me to connect deeplyto my heart and to Spirit, and got me aligned with where I needed to be insidemyself. To say he is a psychic is limiting, because to me he is a guide, a truthteller, and also a great, fun friend. Elisabet, San Juan, PuertoRico, 7/14/08
Thank you, Walter for another amazing reading. I have only spoken with you twice,but your intuition and perception make it so that it feels like I have knownyou for a very long time. And it seems that you know me so well! Talking to youis like talking with an old friend whom you seek when you need a word of adviceand guidance. Thank you, thank you, thank you. Laura, Pasadena,CA, 6/25/08
Walter tells it like it is. If you don't become fast friends I would be shocked.He has become my inspiration to achieve the things I have always dreamed about.He is the shoulder to lean on or the kick in the butt we all need now and then.Thank you Walter!!!! Julie, Tampa, FL, 6/11/08
Walter is a very nice, kind person. His reading was great. I cannot wait to callhim again. Raffaella, Key West, FL, 5/15/08
This was my very first reading and it was amazing. Walter was truly able to tuneinto me and people around me and left me with a very calm and positive outlook.I would suggest a talk with Walter not only to get a taste of his incrediblepsychic skills, but also to benefit from it as a therapeutic session. ThanksWalter. I wish you all the best! Laura, Pasadena, CA, 4/21/08
Even though I actually talked to Walter weeks ago, what he told me on the phonethat night continues to prove true! My husband and I had been on the fence aboutmaking a big move to another state for years. Suddenly I found that "allof the stars were aligned" and we were in the position to actually followthrough with the move. What Walter told me that night was the final push we neededto put our current house on the market and look for our new home many statesaway! Every time I begin to have second thoughts in my head I am reminded ofmy phone call with Walter and reassured that this move is what is best for us.Thanks Walter! Shannon, Virginia Beach, VA, 3/17/08
I have some really great news that I had to share with you....after eight insanelylong months (lol) my boyfriend called me Saturday night and said all of the thingsyou said he would. Things feel exactly the same, but different somehow. It'slike he is more sure of himself now and I am definitely stronger than I was then.Anyway, I just had to tell you since it was your advice that got me through thebeginning of such a hard time. Thank you :) Erin, Southlake,TX, 3/3/08
Our conversation the other day left me with a very hopeful, calm view of thefuture and I slept well for the first time in a very long time. It was like chattingwith an old friend. Thank you! Laura, Calgary, AB, Canada,11/26/07
Dear Walter, You really lifted my crashed Spirits the other night. My boyfriendand I waited 5 months to see if he would be laid off and you said no, which confirmedmy feeling. The next day he was informed he would be kept in his job of 25 years!And he is still in residence at home, nothing was decided that night! I thinkyour perceptions are correct. You are accurate in details of personality andfeelings in our case. And you have the most wonderful demeanor and laugh. I wouldhighly recommend you and will be referring a few people soon. I will always rememberHalloween 2007! Talk to you soon Walter! Caryn, Burbank, CA,11/2/07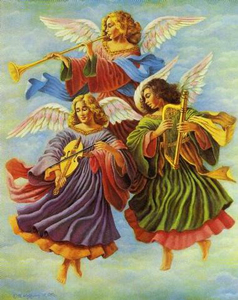 I really enjoyed the reading and felt inspired to follow my heart. I found thereading very helpful. Many blessings to you. Bob, Northridge,CA, 9/28/07
Walter is a cool guy. I have talked to him since 2005 and he gives me all theright anwers and gives me good advice with my girlfriends and encourages me tomove forward at my job - definitely one of the only real psychics around. TeddeyE., Valley Stream, NY, 8/31/07
Thank you for the very insightful and confirming reading you gave me yesterday.Even though, as you suspected, I already knew most of what you told me it wasstill extremely helpful. You explained why and helped me to understand like noone else has before why my memory of my childhood and adolescent years are almostnonexistent. You nailed so many things that I've already been thinking but hadno real idea how to begin to work on. Learn to be selfish, you say! I've beenencouraged to do just that by other intuitives but never knew how...until now.I will spend more time focusing on me, learning to listen to my guides, go withmy gut, and seriously begin to put myself first (for a change). I appreciateyour kind words and prayers. I look forward to speaking with you again in thecoming months. Take care. Kim, Los Angeles, CA, 8/24/07
Walter is absolutely the best psychic I have ever come across! He is the realdeal. He told me VERY specific things that no one would have known. He has givenme guidance to help me understand the relationship that I was in and why certainthings were happening. At the time, I didn't quite see it, but I listened andWalter was absolutely correct. It all played out as he said it would. Thank you!I will be a regular customer. Laurie, Greenfield, WI, 8/22/07
Walter has been incredibly accurate with the events in my life. I have workedwith him since 2003. He encouraged me to re-connect with a past love -- and justrecently we were married. He has predicted job outcomes. He has lovingly guidedand counseled me through some difficult situations. A truly wonderful, spiritualand joyous soul! I am so grateful. Betsy, Burlingame, CA, 8/6/07
Thanks for all your help tonight. You're very helpful and kind. I will probablyend up buying that book as well. I will pray for you as well :-) Hope to keepin touch. Again, Thanks! Jamie, Grand Rapids, MN, 7/18/07
Talking with Walter was a very positive experience. His insight gave me muchcomfort and strength. Things that Walter said have definitely been realized.Thank you for your blessed insight. Jennifer, Azusa, CA, 7/9/07
Hi Walter, I just wanted to thank you again for the insightful reading that yougave me a few weeks ago. The way you knew certain character traits about me andthose surrounding me really made the reading more personable. I really felt likeyou gave me valuable guidance and left me with a positive message! Your enthusiasmis amazing and you are very gifted! Thank you, again! Amber,Santa Monica, CA, 6/19/07
Your reading was wonderful. Very honest. You will hear from me again. Thank yousooooo much. I am ready to tackle anything. Thank you. Lynn,Redding, CA, 5/25/07
Thank you Walter, for several months now you've been a voice of reason, encouragementand always deliver excellent insight. You've kept me focused and always proveto guide me on the right path. Adam, Toronto, ON, Canada, 3/21/07
Thank you so much for my reading. You helped me to understand my situation veryclearly. I feel so much more relaxed and confidant about my situation after speakingwith you. I look forward to speaking with you again. Julie,Oak Park, CA, 1/26/07
Walter...I found my last reading extremely enlightening and profound. When youconnected with my patient who I recently lost, it took my breath away! The informationyou shared was not only accurate, but genuinely life affirming for me. I'm sograteful for "our" particular connection when we talk. It's helpedme enormously! Thank You. You are a precious blessing. Brenda,Paso Robles, CA, 1/19/07
Thank you for giving me peace of mind in my situation. You really helped to giveme insight about what I needed to know. I felt that we were very connected. Hereally knew alot about me and the people in my situation. I will definetly talkto Walter again!!! It was a good reading, try it and see, you won't be disappointed. Ryan,Knoxville, TN, 12/22/06
What a wonderful experience. There are many obstacles to overcome in my presenttime and my reading with Walter has helped to boost my confidence and ease myfears. I look forward to overcoming my challenges and my heart is lifted knowingby a message from a friend through Walter that all is okay. Thank you so muchand I will not hesitate to call again when I need his help. Janice,Louisville, KY, 12/7/06
It's been over three years that Walter has guided me through good and bad. Heinstills confidence and a belief in ones' self, and he makes it clear that wecreate our universe every minute and every day. Love you, Walter! Helene,Oakland, NJ, 11/6/06
You were able to really listen and address the essence of my situation regardinglove. Without a candy-coated glossing, I felt hope and empowerment from yourinsights. Many blessings back to you. Anne, Miami, FL, 10/14/06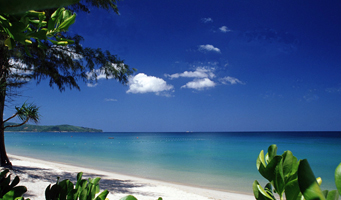 Totally amazing! You helped me realign my energy and believe in what my spirithas been telling me all along! Thank you. Kayll, Ellington,CT, 9/6/06
Thank you, Walter, for being there for me time and time again and never gettingtired of my whining and self pity. Instead, you help me work thru my *hit patientlyand lovingly. You truly are an angel on earth!! Thank you again. Sheryl,Tampa, FL, 8/21/06
Walter is a gentle soul who is really in tune with the human race. I do admitthat I was skeptical because of my horrible experience with a so-called psychic,but he truly showed me that he is nothing like those types of people. He describedmy significant other down to the T and gave me some great advice. He's wonderful,I really connected with his gentle soul thus resulting in a phenomenal reading. Mariam,Beltsville, MD, 8/8/06
Walter made me feel instantly at ease. He helped shed light on the current stateof my relationship and the road which it was headed. Also, he connected me withmy mother who passed away 4 years ago. Not only did he accurately describe herphysical features, but he was also able to tune into her character as a person,which was what made me a believer. He was able to see snapshots of actual eventsfrom my childhood, and connect them to inspiring messages that my mother wascommunicating to me through him. At the end of 25 minutes, my perceptions wereheightened- and my life before me certainly took on a deeper spiritual meaning.Thank you Walter, I am very grateful! Andrea, Phoenix, AZ,7/12/06
Thank you Walter! You are always so kind and supportive. You are a gentle soul.I love your strength, faith and belief in love. I feel your pure energy. Blessingsand luck to you too! Talk to you again soon. Erika, Long Beach,NY, 7/7/06
Walter, you are a caring and wise man who gives honest and uplifting guidance. Alexandria,Mayport, FL, 6/28/06
Just wanted to say THANK YOU for the time you spent with me. I am amazed at theaccuracy and insight you had with my situation, and I am deeply appreciativeof your advice. You have an amazing gift and I, for one, appreciate that youuse it in such a generous manner. Thank you again, and perhaps I will be callingyou again soon! Take care. Misti, Syracuse, UT, 6/5/06
Deep, insightful and sees the bigger picture...Very calming effect - truly anincredible find! Carole, Walla Walla, WA, 5/10/06
Thank you for your loving nature, honesty and accurate reading. Sheryl,Ft Lauderdale, FL, 3/9/06
Walter, I would like to thank you for your insights.. honest and straight tothe point.. always a reliable person to count on.. you brought me peace of mind..thanks again. Alfonso, Cerritos, CA, 3/7/06
Walter, is the best psychic that I've ever spoken with. He is a very niceperson to talk to, and I truly felt that he was on point with my situation withmy current boyfriend. He made me feel very safe with his readings about my boyfriend'sproblems. He was very accurate about his past. What truly amazed me was thathe sent me an email the very next day, with more insight on my relationship.You are the best, Walter. I will call you again, and again. Nadine,New York City, 2/2/06
I am truly amazed by Walter's ability to tune into my thoughts and feelings.Walter is so warm and compassionate. I was really concerned about my Nanny (shepassed away recently) it was so amazing how he knew about her unique readingglasses, and he described her in a dress that she wore in one of the photos Isaw of her in her home. I knew that he had tuned into Nanny. It was so amazing.I have called many times and am sure that I will be calling back many more. ThanksWalter!!! Felecia, Atlanta, GA, 11/22/05
Walter, I enjoyed my readings with you. You have such a caring and compassionatenature about yourself and so many things you said in the reading made sense.I hope that these things come true....thank you!!! Janet, Arlington,TX, 10/9/05
Walter was so gentle and loving with his reading. He was so accurate with hisinsights. I felt calmer and more content after my session with him. He is terrific. Jeannie,Centennial, CO, 10/5/05
It was my first reading with Walter and he's been accurate and very sure thatwhat he sees for me will really happen, I really hope so too. Very compassionateman. He has given me advice/insight on my future relationship. Will surely talkto him in the future. Mary, Eureka, CA, 9/7/05
Thank you Walter. It was my first reading with Walter… He picked up veryfast and very well on the reasons that brought me to this point of my life-journey.He is very easy to talk to and I appreciate his sense of humor. Walter gave meanswers to my questions and great hope. Thank you! And I'll talk with youlater as I have so many questions to ask :) Sasha, Las Vegas,NV, 7/25/05
Walter has been a breath of fresh air for me over the past year. He has guidedme through many ups and downs and has done so with the utmost of accuracy! Heis well worth the call! Trish, Oakville, ON, Canada, 7/6/05
I've been speaking to Walter for the past year and he has been very helpful inmy times of need. His honesty and candour are to be commended as it never helpsto have someone tell you what he thinks you want to hear. His accuracy has beenquite spot on in a number of cases for which I give him kudos. Danke Walter! Janet,Vancouver, BC, Canada, 5/27/05
Walter is an incredible reader. Ask him about specific people and their personalitiesin addition to future events. You will be amazed at the combined accuracy. Walterhas read for me over 2 years and I can tell you, his accuracy and compassionis heartfelt, overwhelming and more often than not, blows my mind. Thanks Walter. MP,Glendora, CA, 4/27/05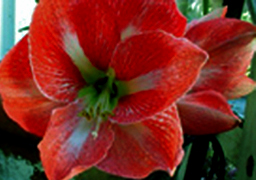 I have been working with Walter for about 2 years. He has been 100% accuratewith the events in my life. However, most importantly he has given me such beautiful,spiritual advice. Lately, I have been sharing dreams with him and his insightshave been really helpful in understanding emotional issues that I am workingthrough. Some of the dreams symbols have been bizarre -- but he makes sense ofthem in a logical and magical way. What a brilliant and spiritual guy! Betsy,Burlingame, CA, 2/21/05
It's been a pleasure talking to Walter. He is very honest, friendly and reassuring. Roohi,Malden, MA, 2/19/05
Thank you for your insightful reading. Everything you said was dead on. I appreciatethe fact that you tried to help me understand why things are the way they areso I can shape my future. You were also very sensitive and understanding. I'drecommend your service to anyone! Lynn, Gaithersburg, MD 1/6/05
I had not spoken with Walter in about a year and he remembered me. He is moreof a friend than just an advisor. He is always very helpful and has your bestinterest at heart. He will not mislead you and tell you what you think you wantto hear. He is honest and accurate and so far above most in this field you cannot even begin to compare. Give him a call, you will not regret it. You willprobably make a life long friend. Always professional and ethical and you knowyour talk was in the strictest confidentiality! If you are looking for an advisorwho is very accurate and empthetic as well as reading your energy, call Walter,you will be happy you did! Marlene, Crystal River, FL, 12/8/04
Love, Honesty, Loyalty, Hope and Insight. These are the gifts Walter has givenme. He is an Honest Old Soul, with profound integrity. Walter brings faith andcreditability to his profession, in my eyes. He has been a guiding light to me,and my children. I will be forever grateful! Christine, DixHills, NY, 11/29/04
Walter has an incredible gift that he shares with so many individuals. I admirehis professional ethics, his honesty, even when it's something that I don'twant to hear, he is always clear with me. His insight has been absolutely incredible!He's a spiritual teacher, with a gift of generosity and blessings. Thanksfor your friendship Walter! JC, Seattle, WA, 11/9/04
Walter is a big softie, and will soothe your soul. His German nickname is trulyaccurate in that he's rich in love (liebereich). He has the loving spirit andwill gently, but strongly lead you in the right direction - to listen to yourown heart. I'm a believer and I sense that his God given talents are vasterthan we can imagine.... Walter is honest and true blue, and he can help. Muchlove and God bless you mein treuer Freund! :) Erika, Brighton,MA, 10/28/04
You are an angel and all of your readings have been insightful and accurate.Your readings have also provided me with a spiritual tool of being able to trustmy instincts and intuitions. Thank you Walter!!! Jasmine,Rancho Palos Verdes, CA, 10/26/04
Thank you Walter for your so accurate reading. You gave me beautiful vibrationson the phone. You are so gifted and loving. For the people that haven'ttried Walter yet...give yourself a chance, you will find out how truthfuland worthy he is to talk to....go ahead, give yourself the opportunity of meetingsomebody who is such a great human being, and at the same time to get light onyour life issues..... Gloria,Guaynabo, Puerto Rico, 9/18/04
Walter, Thank you for being there for all this time of need in my family's life. I'm so happy to have been able to call and talk with you. Your awesome insight has helped me through some very tough times these last few months!!! Ann,Phoenix, AZ, 8/3/04

Walter is an amazing talent. He gave me advice that has stayed with me for months, and he told me things about myself and my life that no one knows because they are so personal to me. I have always been a major skeptic about anything supernatural, but Walter gave me faith and reassurance about my future and my ability to handle the situations currently facing me. Talking to him was definitely worth the time. Speaking to Walter felt like a conversation with a close friend or confidant. I definitely plan on talking to him again...as silly as it sounds, he made a believer outof me :) Erin, Southlake, TX, 7/28/04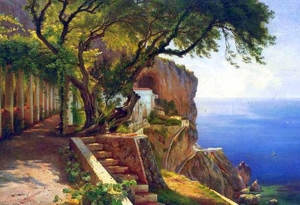 Walter is truly gifted. He can read and see the problems, the weaknesses and strengths in people and offers valuable advice. Joanna,New York, NY, 7/13/04
Walter is a great guy, besides knowing what he's doing. He's been on target since the beginning, as painfully slow as it has been, but he predicted this outcome in April. Excellent reader and very friendly. I call him often. Franz, Mesa, AZ 7/12/04
In speaking with Walter, I found his empathic spirit to be a soothing source of relief during the period I am now enduring... many kudos to you Walter. Ed, Atlanta, GA, 7/3/04
Walter, I want to take the opportunity to give you thanks. Thank you for helping me out when I needed it the most. I look forward to your predictions and believe me I will be talking to you very soon. God bless you. Maria, Long Island City, NY, 7/2/04

Walter, you were very warm and insightful during my reading. Although things have not really materialized for me, you never said that my situation would be easy, you let me know that it would be a challenge. I would definitely recommend you and will call you myself for another reading. Felecia, Smithfield, VA, 6/1/04

I truly enjoy talking with you! Your reading is accurate and you really help me to find the right directions in my life. As you tell me, it is very true that we can obtain what we want if we keep believing in ourselves and envisioning it. You are not only nice and funny, but also very caring. I would love to talk to you again sometime in the future. Many thanks,Walter! Akiko, San Francisco, CA, 5/17/04
As always, Walter was completely in tune. An angel on earth, Walter not only clears the fog in my mind but helps me move forward and come to a place where I am at peace, which allows me to grow and move forward. He has taught me to trust my intuition and shape my destiny. I can't say it enough, you're a beautiful soul. Thanks for taking the risk to be who you are. Sheila, Toronto, ON, Canada, 4/1/04

Walter is wonderful, insightful, honest, sincere, caring, intuitive, accurate. He is absolutely worth every penny for clarity and peace of mind in any situation. Mary,Glendora, CA, 3/7/04
I felt very comfortable with Walter. I was impressed to find out that he kept notes about our conversations and remembered me on my next call AND about the subject. I like someone who gives me the truth no matter what and not just what I want to hear. Kelly,Waterloo, IA 1/13/04
Walter is very gifted & caring, a combination that is especially helpful with matters of the heart. He has been so accurate with all my questions and concerns. I think he is a terrific person, intelligent and intuitively gifted!!! Not only is he professional but he is friendly and caring. Walter you are amazing!! Janni, Seattle, WA 12/7/03

Walter is the most loving, spiritual reader I have ever been in contact with. He gives very detailed readings without asking leading questions, and is very supportive and compassionate in his readings. Lori,Springfield, MO 11/19/03
Always a pleasure talking with you, Walter. Your insight and intuition are astounding. Your readings are always extremely accurate. Karen,Boston, MA 9/11/03
Well he pick up my situations great, and gave good advice. He's worth your call! Nancy, Quebec, Canada 8/8/03

A lovely man who is truly caring and concerned. I will call again and would recommendto anyone. Erin, Indianapolis, IN 7/7/03

You truly have a gift, thank you for sharing it with strangers, but yet aftera few minutes I didn't feel like a stranger. I felt like we were old friendswho hadn't met in a long time and we were catching up on the latest and appreciatingeach other's thoughts and feelings. You were very accurate about me andmy weakness, thanks for the reaffirming words of confidence. Santa,E. Greenwich, RI 7/3/03
Readings that speak only the truth are what you will find here. Sometimes the truth is hard to hear but here it will be delivered with a delicate touch. When it's good news to come your way...you'd think you were celebrating with an old friend. Thank you. Christine, Minneapolis, MN 4/28/03

It's ALWAYS a pleasure to talk with Walter! He is so intuitive and insightful. A truly gifted reader and a wonderful man!!! Lynn, Winchester, VA 4/25/03

Walter is honest, caring, and extremely gifted in his readings. The accuracy was mind-blowing! As one reader to another, you can tell when someone knows and respects his craft, and Walter certainly is one of those rare gifted ones. I really enjoyed my reading, and thank you so much for being a channel for Spirit! Blessings! Sheila,professional psychic, Washington, DC 3/5/03
Walter gave me an accurate and interesting reading. He was very charming and friendly. His interpretations of the cards were right on and I felt like he really cared about me and helped me to understand my reading. Andrew, Denver, CO 2/18/03

Walter is extremely gifted and gives an accurate reading very gently. He was right on target with the two questions that I asked, and knew much more on the subjects than even I did. Very, sweet, very friendly and professional...mostly very gifted. I highly recommend Walter. Caryn,Syracuse, NY 2/11/03
Clear, perceptive, accurate, detail oriented and really knows his stuff! Wise! I will call again. One of the best I've talked to. He's worth every penny. Darleen, professional psychic, Seattle, WA 1/25/03
Psychic Walter is a certified professional phone psychic. He is clairvoyant, clairaudient, clairsentient, and he is considered to be a genuine and extremely nice man. His clients write that he has excellent even amazing psychic intuition and they say that he gives loving, gentle, honest, very wise, wonderful, uplifting, simply great advice and guidance on your love relationship, on spirituality, money, your journey or path, dreams, dream interpretation, partner, growth, power, inspiration, feelings, your sex life, your career path and your job as well as your life's work, finding happiness, taking your power, on relationships in general, on romance, a soul mate, your soul, love in general, and aboutclairvoyance, clairaudience, clairsentience.